No results were found for the filter!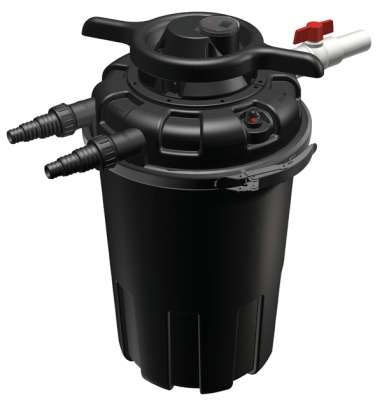 RESUN, Pond filter + UVc-24W Canister-Filter...
UV light: 24 W Automatic backwash attachment for removing waste particles Pond Size: 18000 - 36000L Mechanical and biological filtration thanks to the filter balls and 3 layers of filtration over pressure indication
ECO UVc-Cleaner - 80 W, aluminium enclosure for...
UV lamp : In the aqualight UV-C ECO, are a UV-C radiation with a wavelength of 253.7 nm generated by a new innovated powerful germicide UV-C ( Ultra-Violet ) lamp ensuring an efficient disinfection on algae and bacteria (including Legionella bacteria). Function : The water is fed through the Aqualight ECO UV-C purifier by a pump where the UV-C radiation neutralizes bacteria,...
UVc Leuchtmittel 80Watt
Die Aqualight UV-C ECO Anlage sorgt für kristallklares Wasser im Teich. Das durchdachte Design und die hochwertigen Materialien ergeben eine hohe UV-C Strahlung mit einer Wellenlänge von genau 253,7 nm. Die hohe Strahlungdosis vernichtet fast alle Bakterien, Viren und sogar Schimmelpilze und sorgt so für klares, sauberes Wasser. Sicherheit: Alle Aqualight UV-C-Systeme...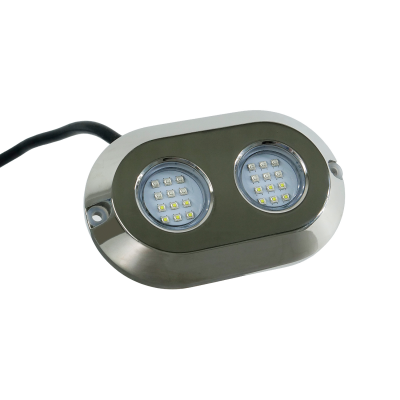 LED Submarine Lamp 100Watt - blue + white. 10m...
IP68 waterproof. For unterwater use only Robust and stainless steel body 316L Marine Grade . Suitable for marine water Size: 127x80x20mm Built in LEDs are 2 x 60Watt (120Watt) with each 12 CREE-LEDs in white and blue Working Voltage: 9 - 12 V. Can also be used with a 12V Battery. Power will be 75,6 W blue and white can be switched independently > LED White: red cable = +,...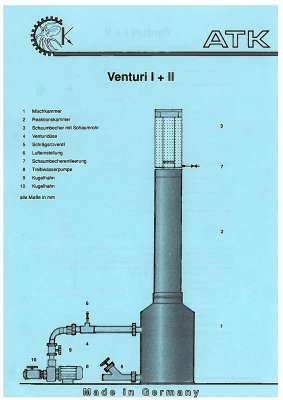 Resun Mini skimmer SK-300
Compact in size Super quiet Large collection cup for easy maintenance Special stick for adjusting to ease the use from getting the hand wet Suitable for tanks up to 100 liters